On November 4, at 59C Nguyen Dinh Chieu Campus, the delegation of the Asian Development Bank (ADB) visited University of Economics Ho Chi Minh City (UEH) and co-organized the seminar "Fostering an Innovation-led economy in Vietnam".
The delegation included Mr. Stephen Groff – ADB Vice-President; Mr. Eric Sidgwick – ADB Country Director for Vietnam; Mr. Dang Huu Cu – ADB Senior External Relations Officer in Vietnam. On the side of UEH, there were Prof. Dr. Nguyen Dong Phong – President of UEH; Prof. Dr. Nguyen Trong Hoai – Vice President;  Dr. Tran Mai Dong – Head of Research Administration – International Cooperation Department; along with researchers, lecturers and interested PhD students.
The presentation of Mr. Stephen Groff in the seminar revolved around following contents: Regional growth and demographic trends; The role of innovation and productivity in Vietnam; ADB support for innovation and entrepreneurship in Vietnam. Through his presentation, Mr. Stephen Groff received and answered concerning questions from many researchers attending the seminar.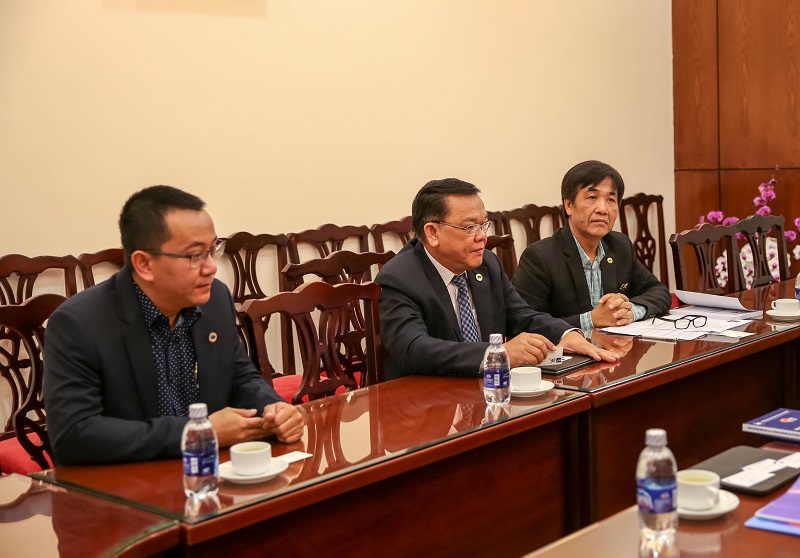 Prof. Dr. Nguyen Dong Phong welcoming ADB delegation visiting and working at UEH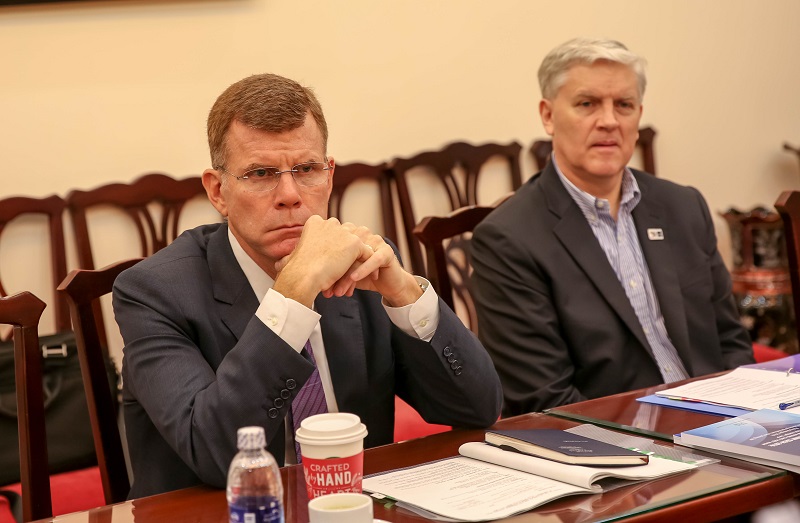 Mr Stephen Groff discussing with leaders of UEH in the meeting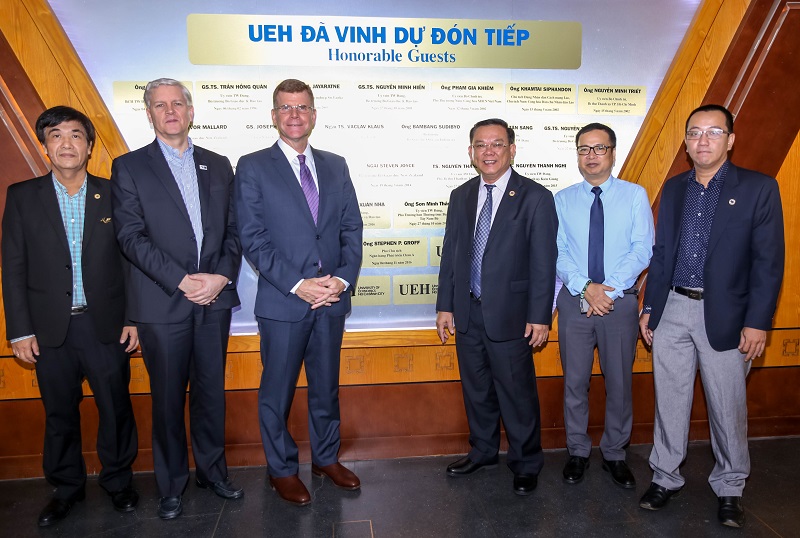 ADB delegation and leaders of UEH taking photos at the panel of "Honorable Guests" in UEH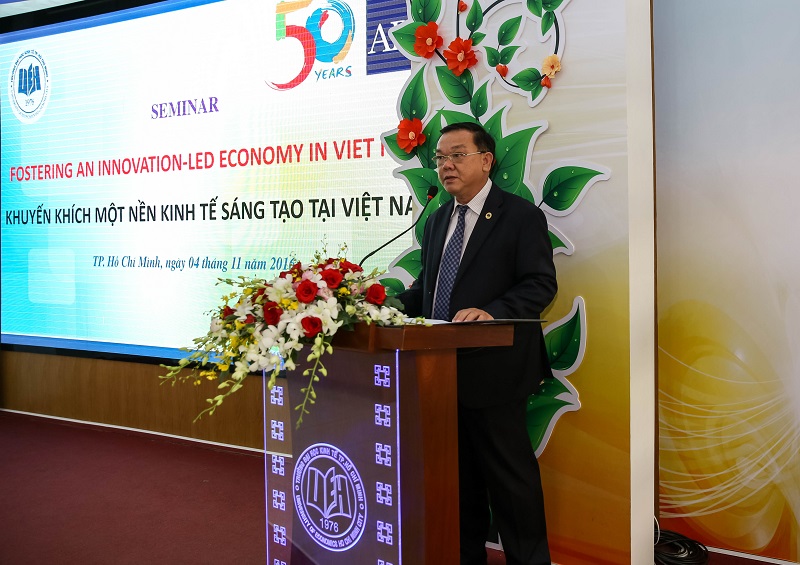 Prof. Dr. Nguyen Dong Phong making the opening speech at the seminar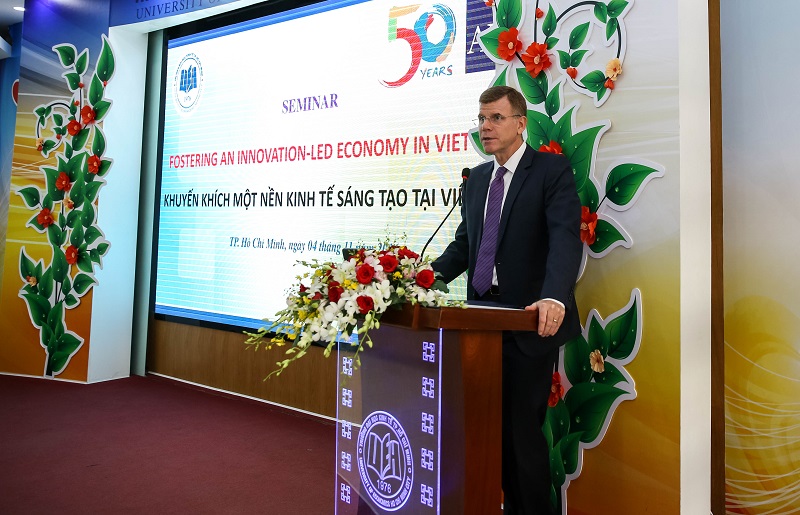 Mr. Stephen Groff presenting in the seminar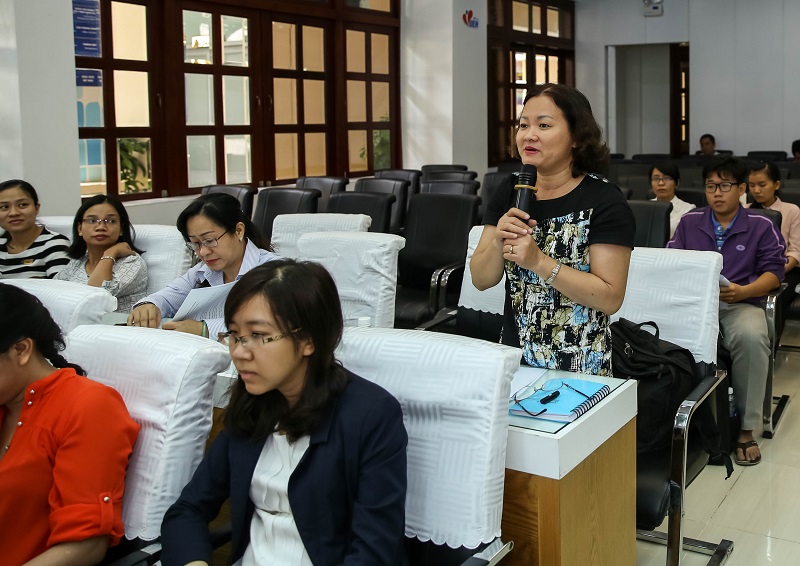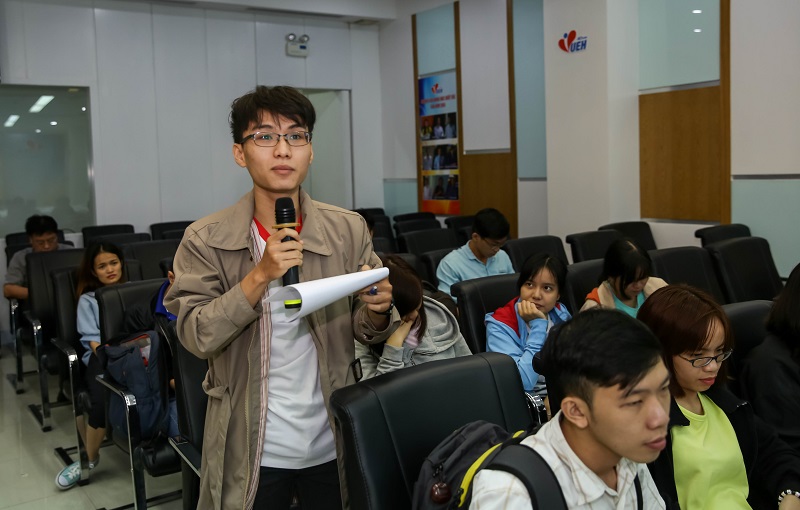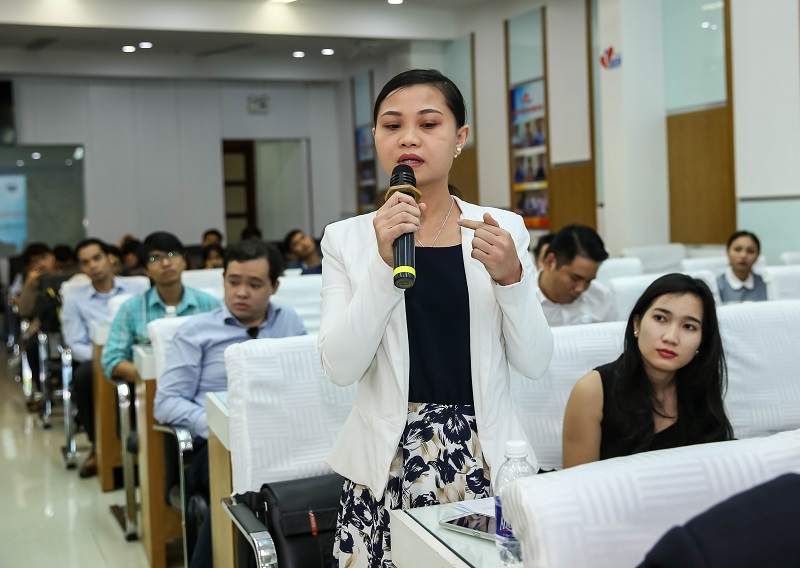 Researchers and Phd students of UEH asking questions in the seminar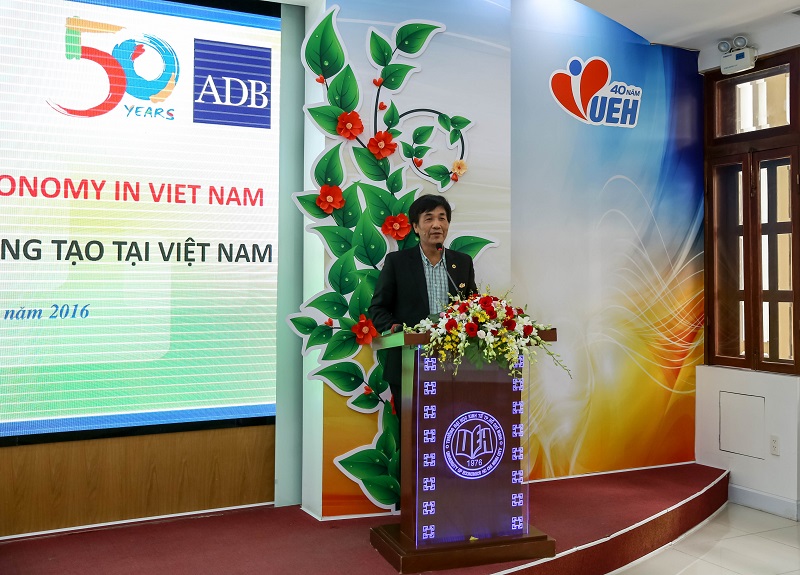 Prof. Dr.  Nguyen Trong Hoai making the closing speech and thanking seminar ADB delegation for visiting and working at UEH
Source: Department of Communications and Public Relations