From 26th to 29th March, 2018, the delegation of the University of Economics Ho Chi Minh City (UEH) attended the workshop "University – Enterprise Links in Nanjing, China", which is a part of the JEUL Erasmus + Capacity Building project – Work Package 1 at Nanjing University of Aeronautics and Astronautics (NUAA), China.
Attending the workshop were delegations from 9 partners of the project: five European universities, two Vietnamese universities, two Chinese universities and enterprises: banks, insurance companies, finance companies, aerospace manufacturers and others. The delegation of UEH consisted of Dr. Nguyen Thi Thuy Linh – Dean, Dr. Pham Phu Quoc, Dr. Hoang Hai Yen, Dr. Pham Thi Anh Thu – Lecturers of the School of Banking
During this event, the participants actively and co-ordinately shared their experience in setting up the links between their own institutions and enterprises. They also commented on different approaches to enhance the effectiveness of these relationships in improving the curricula and students' learning outcomes. Participants of the workshop also had an opportunity to visit two enterprises (NR Electric Company and Jiangsu King's Luck Brewery Sales Co., Ltd in Huaian City), which have a well-established connection with NUAA.
At the workshop, UEH delegates introduced the UEH teaching and research capacity, especially the current network with several important companies in different industries in Vietnam. This is an advantage for UEH to bring practical knowledge and employment opportunities to the students. Several scholarships and internship programs have been awarded to UEH's students through these industry links.
UEH's plan for the Work Package 2 in developing and utilizing case studies in teaching during the period 2018 – 2020 was also presented at the meeting.
Some photos of the event: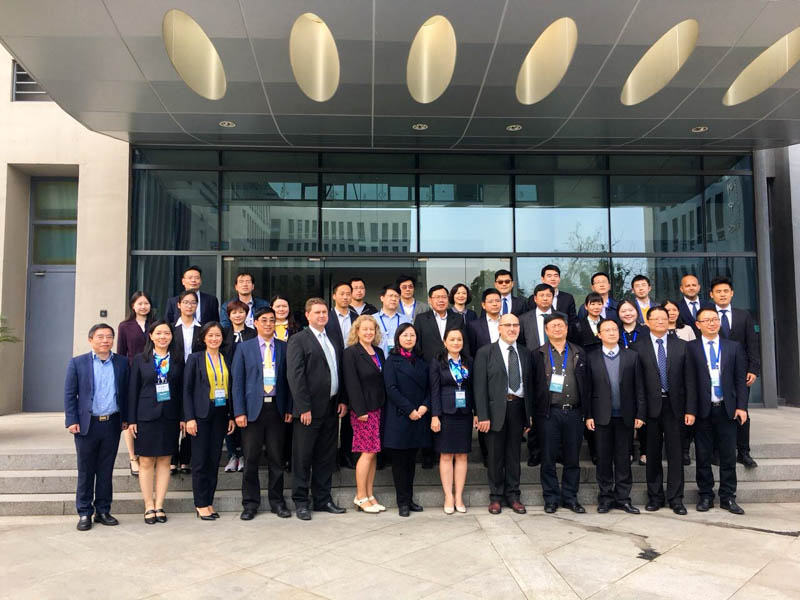 Delegates from 9 universities and representatives of Chinese companies attending the Workshop
Group discussion on University – Enterprise Links
UEH delegates and project coordinators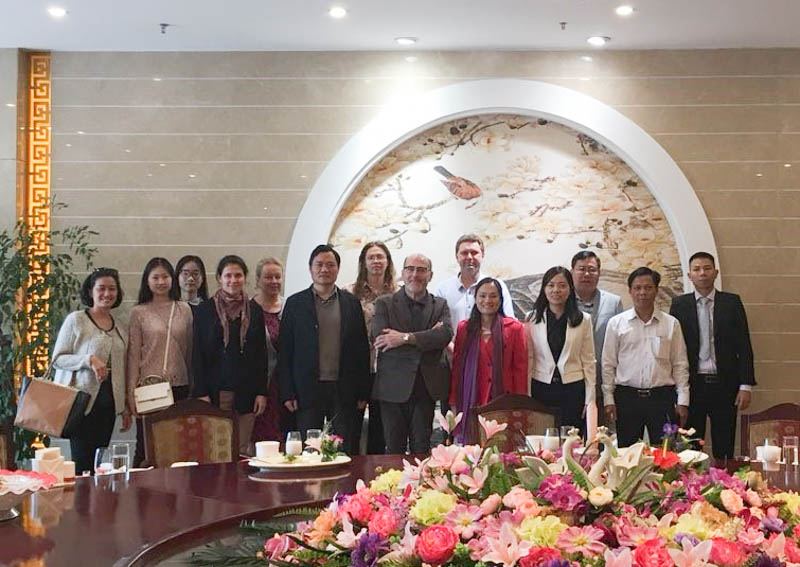 Delegation visiting and discussing with enterprises in China
Source: School of Banking,
Department of Communications and Public Relations.