In order to promote scientific research and international cooperation, School of Banking – University of Economics Ho Chi Minh City (UEH) has cooperated with Dr. Muhammad ALi Nasir in research, teaching and publication since March 2019.
Dr. Ali Nasir is currently a senior lecturer at Leeds Beckett University (UK). His research fields include economics, monetary policy, and financial economics with international publications in high-ranking journals such as: Energy Economics (ABDC: A *), Journal of Environmental Management (ABDC: A), Journal of Quantitative Economics (ABDC: B), Journal of Post Keynesian Economics (ABDC: B), Journal of Economic Studies (ABDC: B), Resources Policy (ABDC: B). He is also one of editors of a number of top journals.
During the time at SOB from August 21, 2019 – August 26, 2019, Dr. ALi NaSir shared his experience in research, international publication and research methods with PhD candidates. Each PhD candidate had opportunity to discuss directly with Dr. ALi Nasir about the results of their research. In addition, he also taught students and presented his study named: "US Trade Deficit, a Reality Check: New Evidence Incorporating Asymmetric and Nonlinear Effects of Exchange Rate Dynamics" which attracted attention from lecturers, PhD candidates and students. With the enthusiasm of Dr. ALi NaSir, the cooperation in research and teaching at SOB will be implemented in the coming time which is hoped to harvest good results.
Some photos of the events: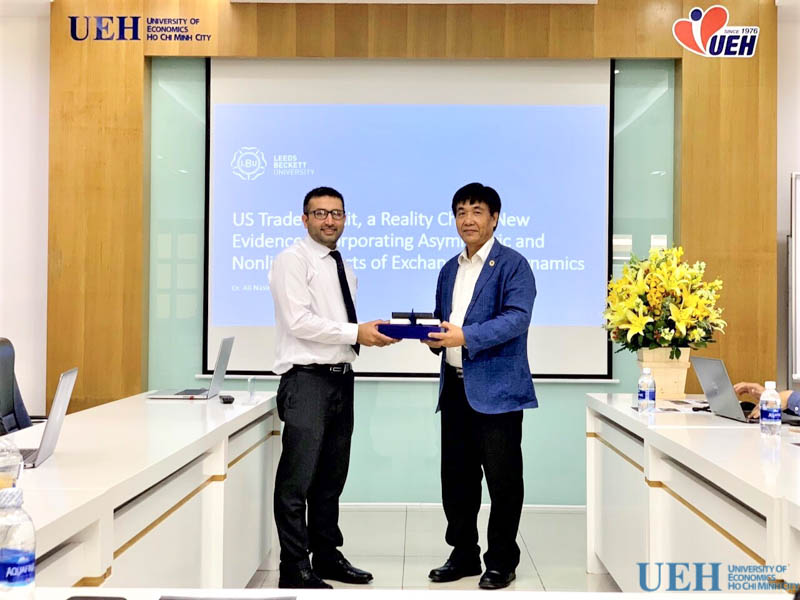 Prof. Dr. Nguyen Trong Hoai, on behalf of the University of Economics, presenting gifts to Dr. ALi Nasir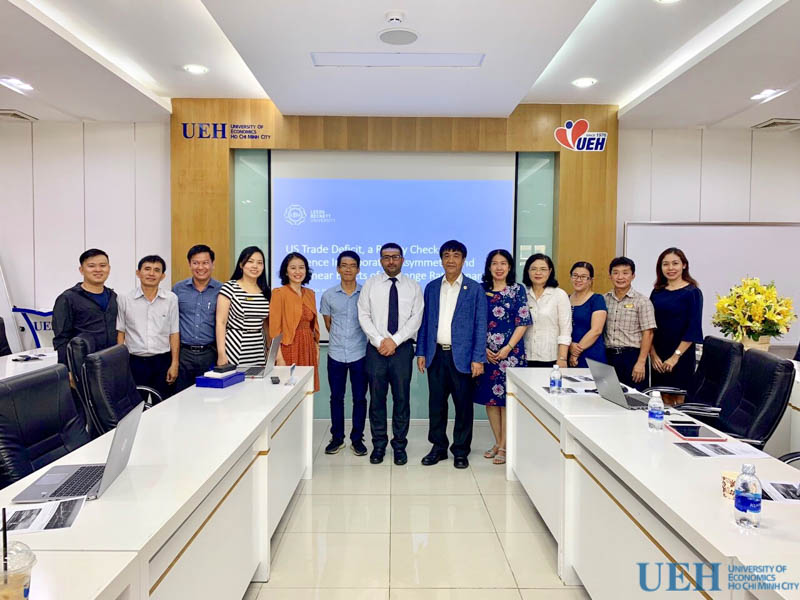 Dr. Muhammad ALi NaSir from Leeds Beckett University – UK
Source: School of Banking, Department of Communications and Public Relations.